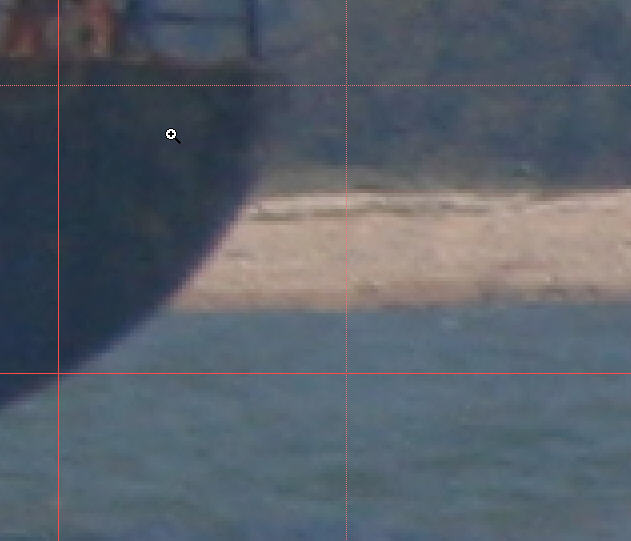 Removing Rubbish; Step 1; The Horizon
I mentioned that the horizon seemed to be not quite level. Enlarging the photo and checking the right hand edge shows this to be correct. Not only do I need to level it up, I also need a level reference point for a later operation; getting rid of the stuff at the left hand edge. Looking at the image here, (click image for an enlarged version) you will see I have turned on "Guide Lines", giving the red grid overlaying the picture. This gives a datum point and, using "Image, Rotate", I rotated the picture until the shore line was pretty well parallel with the guide line.
Click on the link "Horizon 2" on the left to see what effect this had on the image..
Close enough for me. So now the horizon is level, what does this have to do with getting rid of the stuff on the left of the photo?
Well, a level datum line is necessary for the next step, the Clone tool.